Irish Terrier
Irish Terriers are a new breed for me, and I have to say, I am really impressed with this breed. (and it takes a lot to impress me, having raised dogs for so long.)
They are very intelligent, and for a terrier, are really pretty mellow and easy going. What impresses me most is their willingness to please their owners. They are quick to learn, active, but not crazy about it, and the hair coat is very low maintenance. Their medium size make them a great choice for kids, and active adults. They would make great traveling, jogging, biking, hiking companions.
I obviously spend a great deal of time in the company of dogs. Over the years I have gotten into the peculiar habit of talking to my dogs just like I would talk to another person. One common trait that all my Irish seem to have is when I start talking to them they look directly at me, cock the head just a bit and look me right in the eyes like they were listening and hanging on to every word I say. They really seem to be listening and trying to figure out what I'm saying. It's really cute. They are really tolerant and very obliging. For example, I use Panacur as a routine wormer. Great product, very broad spectrum wormer, but has to be given for 3 consecutive days. By the 3rd day just about every other breed of pups runs out the door when they see me coming with that bottle, but not the Irish. They all sit their patiently while I give each one it's medicine.

Rexx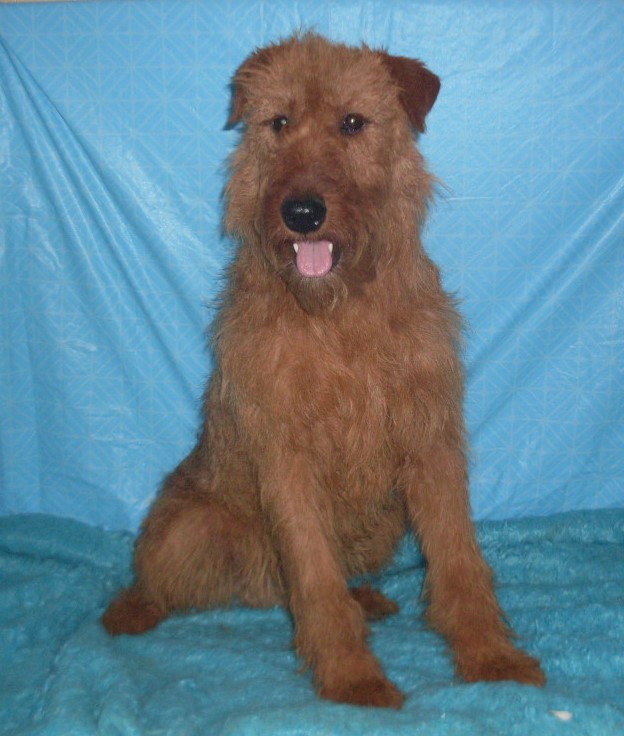 Our last Irish Terrier. Rexx is a proven breeding dog, has sired 2 wonderful litters.
He was born 5-27-20


Don't forget to ask about having your pup micro chipped

Sires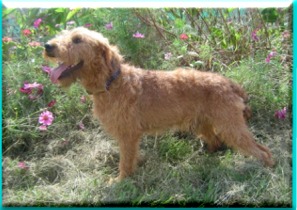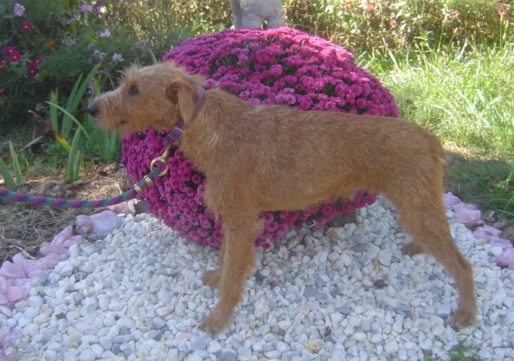 Major Ed
Our Girls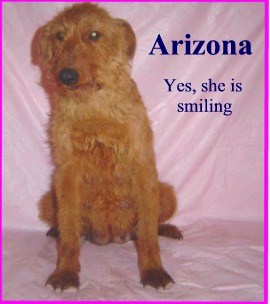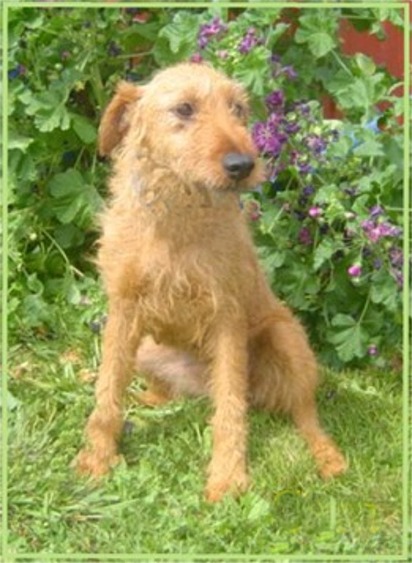 Back to main puppy viewing page
Or keep surfing the rest of our site for lots more information