Bearded Collie

Here's our last Litter born 5-20-19
These pups have all found happy homes now, but we are expecting a new litter later this fall.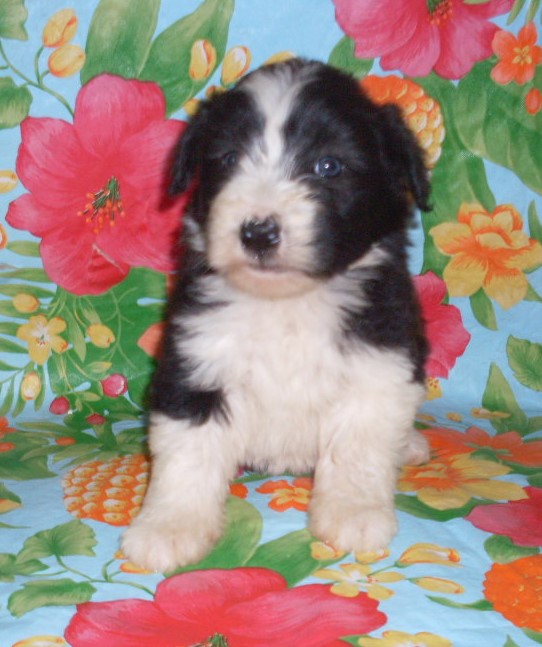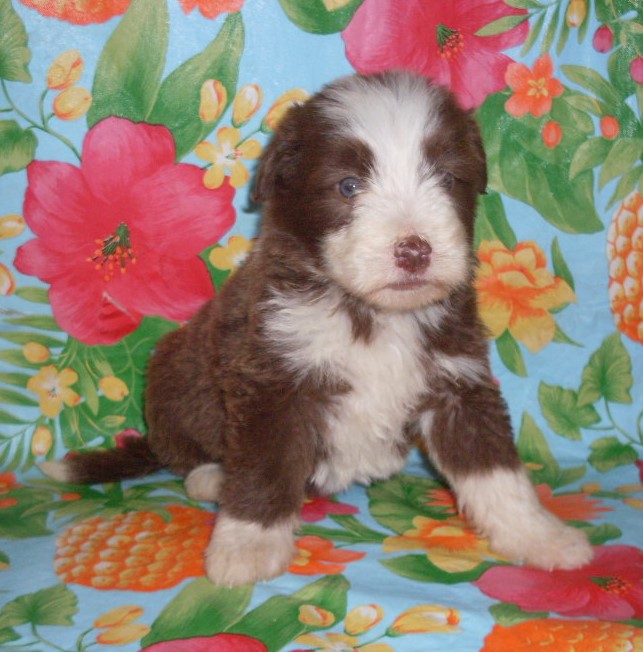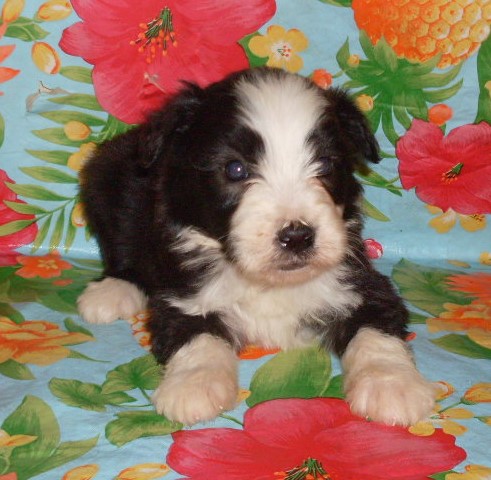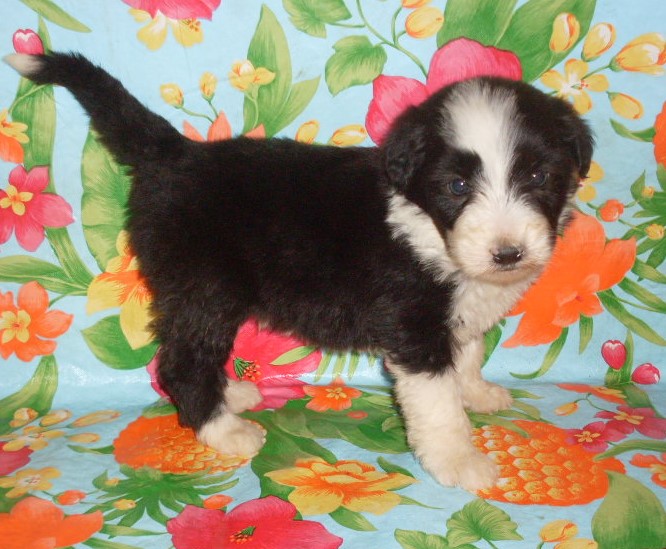 Here are updated pictures of the 2 remaining pups. Brown is the female,
bLACK AND WHITE IS MALE.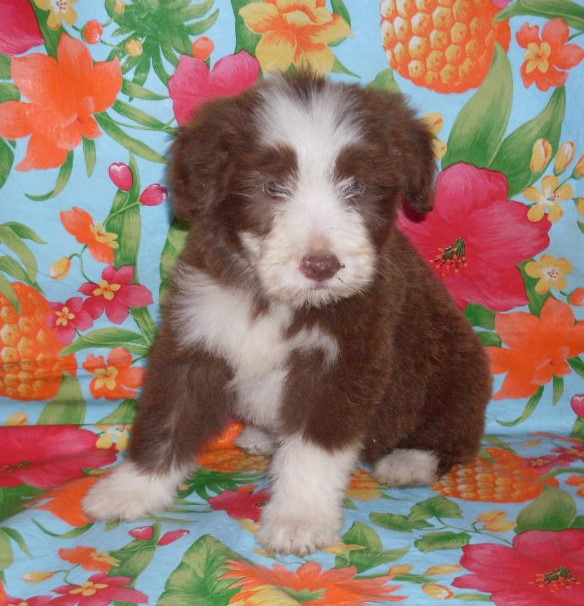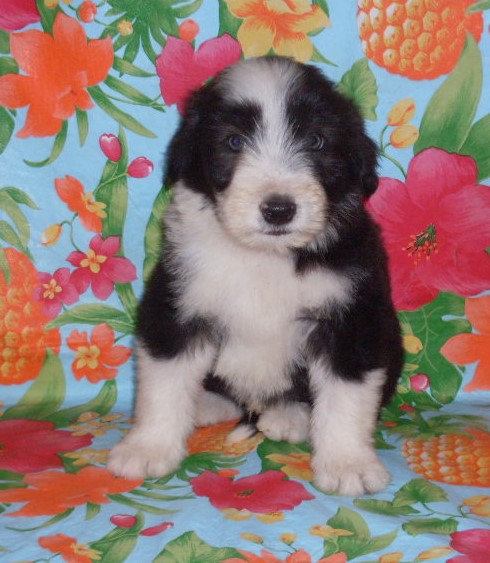 Here's a recent letter from a customer about their pup from the 7-2-18 litter
Marilyn Just wanted to update you on our Bearded Collie Puppy "Kaito, Kai" we got form you. We just couldn't be any happier! He has been just the greatest of puppies. I was not too keen in getting a puppy in the first place, but Charlie had never had a puppy before so I gave in. However, Kai is just the smartest, best behaved cutest puppy I have ever seen. Kia has only had a few accidents in the house since we got him. It has only been when Charlie comes home from work and Kai gets extra excited. Otherwise he's been just great housebreaking. Charlie wanted sign him up for a puppy class called Star Puppy through an AKA club in our area. There is about a dozen other puppies in our class. Only 1 puppy is the same age as Kai with all the others are much older. Kai has been the Super Star of the class! He is so much smarter and advanced then all the other puppies. The instructor is always having Kai come to the center of the training ring to demonstrate for the entire class. I do work out of our home so I am able to spend time training him throughout the day. He already knows how to sit, lay down, sit up, spin, leave it, wait, heal, give us a kiss, just to name a few. Kai catches on very quickly. Sometimes I think he's too smart for his own good. We have had to purchase a much taller baby gate as he learned to scale the older one. Kai gets alone well with our 2 adult Beardies, 2 Himalayan cats and our Lion Head bunny, but his best friend is my step parent's 1 year old female Golden Doodle. The 2 of them will play nonstop for hours. They will actually pick up one of the rope toys each grabbing an end and play tug of war with each other. Charlie says his only regret is that we didn't buy all three of the male Beardies you had left. I personally think 1 Beardie puppy at a time is more than enough. Anyway, we just wanted to let you know how great Kia is doing and how extremely happy we are with him! Thanks again, Arch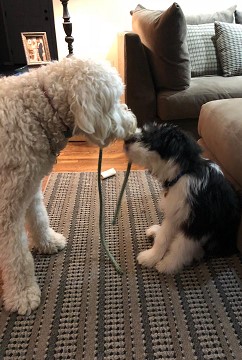 We like to make sure pups spend some play time and making new
friends with other pups, here are some Beardies from a previous litter making friends with a Standard Schnauzer and a Skye Terrier pup.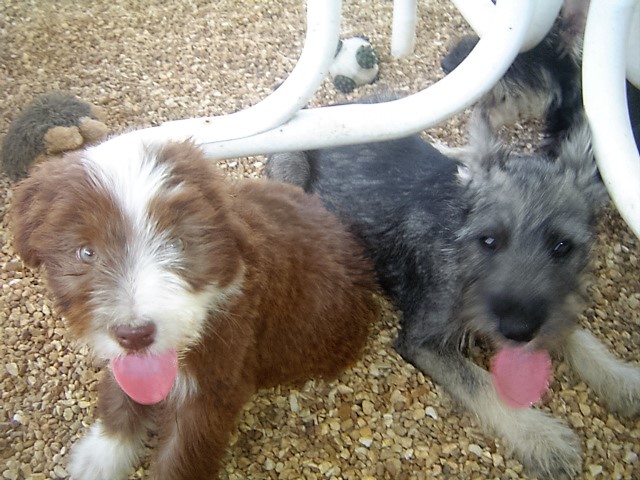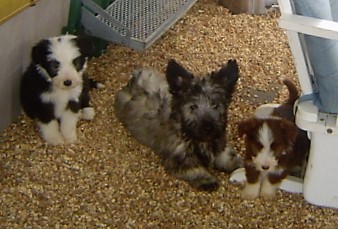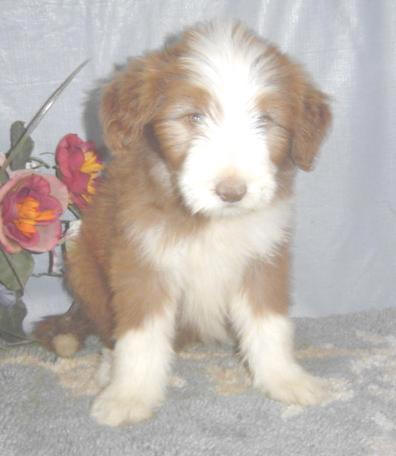 This is one of our girls.
I still remember the day I saw my first Bearded Collie. It defiantly lends credit to the term, "love at first site!" I have always been a big fan of Old English Sheepdogs, and I couldn't help but notice all the similarities with the Beardies. That first little puppy came home with me that very day, and my appreciation for the breed still continues to grow. I named her "Little Red" and she was an absolute joy to own. Smart, funny, very affectionate, and that class clown attitude that always works wonders to cheer a person up on even the most dismal day.
One thing to note about Beardies. They do not take well to their first few car rides. They will get used to it if you are patient with them, but for that first trip when you come here or to the airport to pick up your pup, bring paper towels!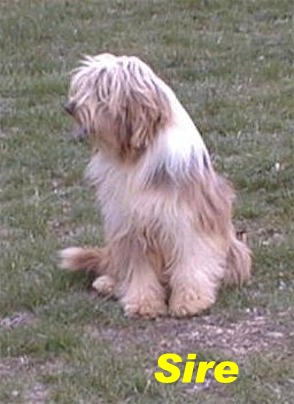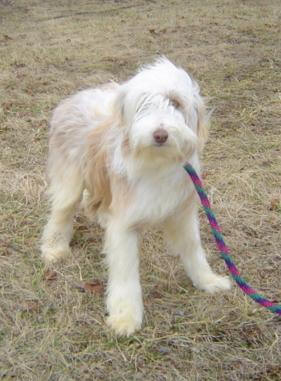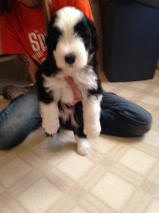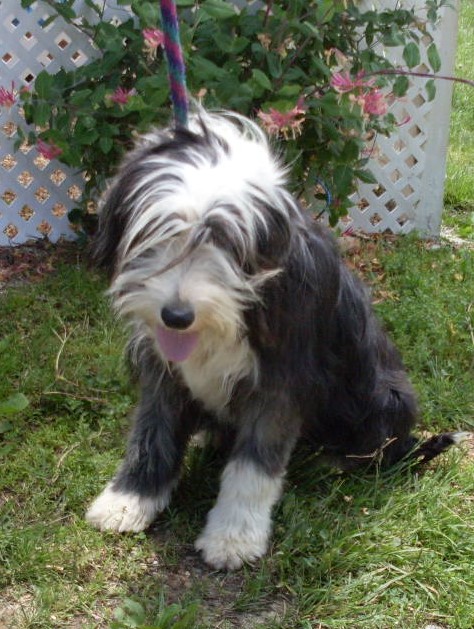 Maxwell Silver Hammer Abby Road Helter Skelter

Don't forget to ask about having your pup micro chipped

or surf some more on our site